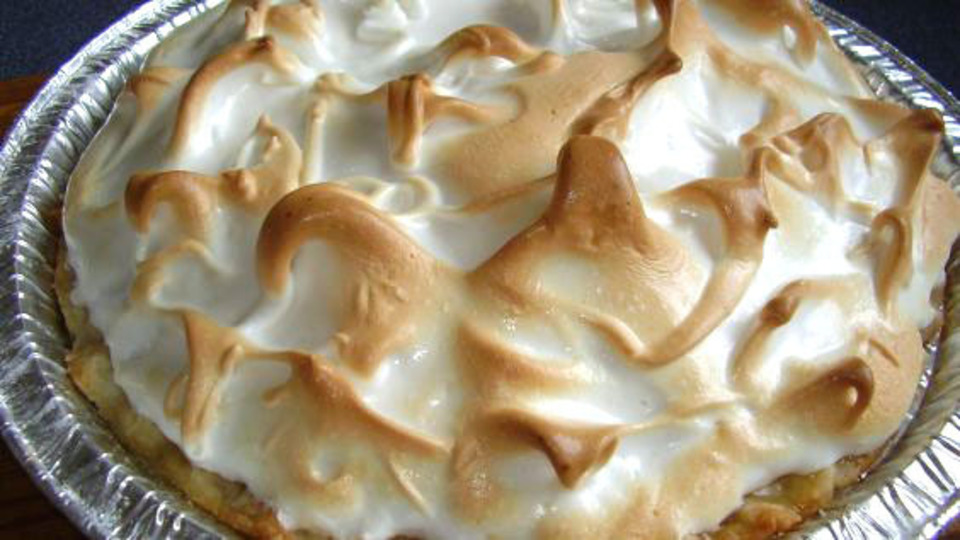 Butterscotch Pie
INGREDIENTS
Nutrition
DIRECTIONS
Preheat oven to 350°.
Stir brown sugar and butter in a saucepan until butter melts and sugar dissolves. Cook 2-3 minutes longer on low-medium heat, and then remove from fire.
Beat egg yolks.
In separate large bowl, mix flour with 1/2 of milk, until smooth. Then add beaten egg yolks and salt and mix well. Blend remaining milk with this mixture.
Add flour mixture to saucepan with sugar/butter mixture and cook on low/medium heat until thickened (anywhere from 30-45 minutes), stirring CONSTANTLY.
Remove from heat and blend in vanilla extract. Stir CONSTANTLY until well blended and slightly warm and then pour into a prepared (baked) 9" pie crust.
Top pie with meringue (recipe to follow).
After meringue is spread on top, Bake at 350° for 12 to 15 minutes, or until meringue is golden. Cool for 10-15 minutes.
MERINGUE: 3 egg whites (reserved from pie filling recipe), 1/2 teaspoons vanilla, 1/4 teaspoons cream of tartar, 6 tablespoons granulated sugar.
With a mixer, beat egg whites with vanilla and cream of tartar until soft peaks form. Gradually add sugar, beating until stiff and glossy peaks form and all sugar is dissolved.
Spread meringue over slightly warm filling, sealing to edge of crust. (Then bake and cool as directed above.).